Dear Golf Enthusiast,
Helping Adults & Juniors for over 30 YEARS to improve their game.  I look forward to having the opportunity to teach you the feeling of an awesome golf shot and gain the confidence to have Fun with the great game of Golf.  It will be my honor to help you with all your golfing needs as your personal Golf Professional, Coach and College Recruiting Scout.
I am also very excited to announce my new position as Regional Scout for the best company in the industry called Recruitlook.  We help kids and families get educated, evaluated and help guide them through the process of college recruiting.
Please check out my many golf programs available for both adults and junior golfers.  If you have any questions or would like to schedule an appointment just give me a call or drop me an email.
I look forward to helping you improve your game and possibly becoming your personal College Recruiting Scout.
Keep the fun swinging!
Coach Rick
Life Member PGA        US Kids Local Tour Director                      Recruitlook Junior Golf Tour Director
 President Rounds Fore Kids
NEW INDOOR TEACHING LOCATION…..D'LANCE GOLF PERFORMANCE CENTER
Address: 14 Inverness Dr E, Englewood, CO 80112       Call for Appointment: 303.204.7331
TIMM GOLF ACADEMY  Call for Appointment: 303.204.7331
"HELPING FAMILIES TO ENJOY THE GAME IS MY PASSION"  Coach Rick
++++++++++++++++++++++++++++++++++++++++++++++++++++++++++++++++++++++
US KIDS GOLF TOUR INFO
     Link to 2018 Spring Tour   (CLICK)
US Kids Local Tour
201 Spring Schedule
April 14th
Walking Stick GC
April 21st
Pueblo CC
April 28th
Elmwood GC
May 5th
Desert Hawk GC
May 12th
Antler Creek GC
May 19th
Pine Creek GC
May 26th
Cheyenne Shadows GC
June 3rd
Tour Championship
King's Deer GC
+++++++++++++++++++++++++++++++++++++++++++++++++++++++++++++++++++++++
RLJGT 2018 SCHEDULE
June 9th & 10th … Applewood Junior Golf Championship
June 16th & 17th … Fox Hollow Junior Golf Championship
June 23rd & 24th … Indian Tree Junior Golf Championship
June 30th & July 1st … Flatirons Junior Golf Championship
July 14th & July 15th … Meadow Hills Junior Golf Championship
July 21st & July 22nd … King's Deer Junior Golf Championship
August 11th & 12th … The Broadlands Junior Golf Tour Championship
___________________________________________________________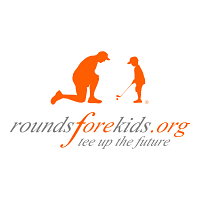 TIMM GOLF ACADEMY is a strong supporter of Junior Golf, visit our new non-profit, roundsforekids.org, and see how you can contribute to growing the game of golf.
Annual Club Rental Program $75 membership one-time fee.
US Kids fitted set of clubs w/bag… Only $75 each season.
Trade-up, save money, scholarships and enjoy a lifetime sport.