Welcome to the 2017 PGA Junior League
PGA Junior League Golf is a fun, social and inclusive opportunity for boys and girls ages 13 and under to learn and enjoy the game of golf. Much like other recreational league sports, participants wear numbered jerseys and play on teams with their friends.
Each team is captained by a PGA or LPGA Professional, who serves as the coach and is at the forefront of creating a welcoming environment for all to enjoy the game. PGA Junior League Golf utilizes a popular scramble format that creates a nurturing environment for learning and development – both on and off course.
Contact Rick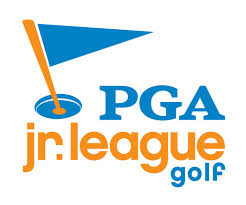 COLORADO 2016 DEFENDING STATE CHAMPIONS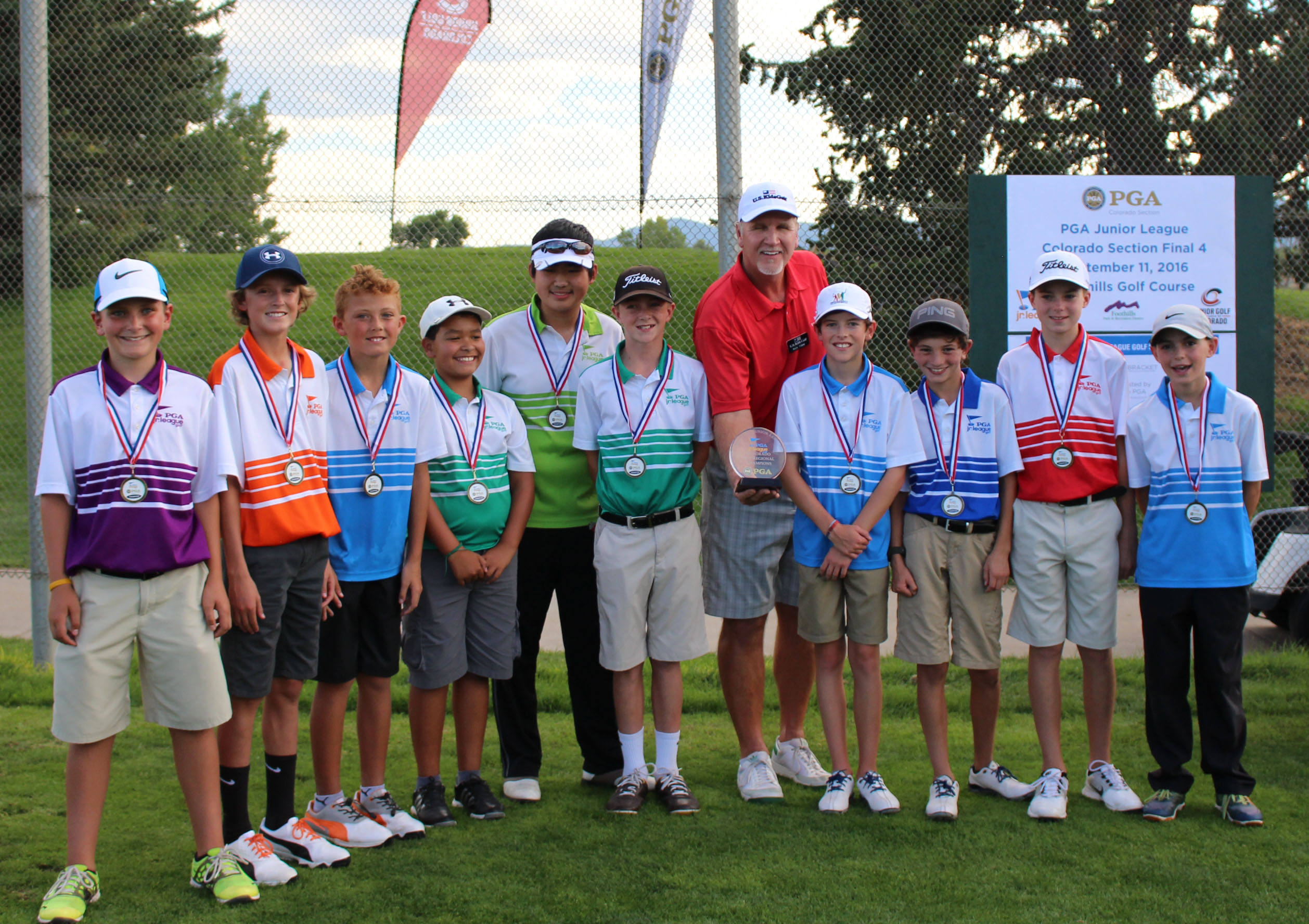 Teammates L to R…     Kyle, Colin, Matai, Charles, Eric, Kenny, Coach Rick, Blake, Max, Elliot, Will
Watch this video for more information about the PGA Jr. League
Timm Golf Academy's Teams to be announced soon.
This PGAJLG program runs from May – July.  Post-Season All-Star competition starts in August.
SIGN-UP TODAY…. (limited to 12 players per team)
(CLICK)  search for TIMM GOLF ACADEMY
What is Included and What to expect:        Cost: $375
Team Jerseys
Team Practices
5-6 Team Tournaments
3-Month Program starting May
Fun with low pressure friendly competition
US Kids Golf Equipment & Private Lesson Discounts
Emphasis on Teamwork, Sportsmanship, Rules & Etiquette
Possible Post-Season All-Star team competition
+++++++++++++++++++++++++++++++++++++++++++++++++++++++++++
NEW….SPRING PGA Junior League Program
Spring Par 3 League @ Common Ground GC
Join my Team  $325.00
Team Practices starting Monday April 17th 4:30-6:30 pm
Team Tournaments starting on Saturday April 29th 2:00 pm
Monday Practice Schedule 4:30-6:30 pm
April 17th
April 24th
May 1st
May 8th
May 15th
May 22nd
Make up June 5th Make up
Tournament Schedule Saturdays 2:00 pm
April 29th
May 6th
May 13th
May 20th
June 3rd
June 10 Make-up
++++++++++++++++++++++++++++++++++++++++++++++++++++++++++++++++
PGA Jr. League Gallery
Sportsmanship……Teamwork…..No Pressure…..Super Fun!
2016 NATIONAL CHAMPIONSHIP TEAM FROM CALIFORNIA
2014 National Championship at TPC Sugarloaf, Georgia
Team Jerseys

Rory thinks it's cool!