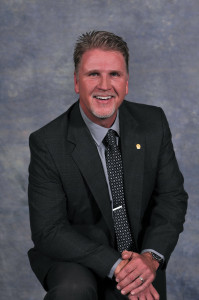 Biography – Rick Timm, PGA Life Member
While attending Ferris State College in 1981, Rick gave his first golf lesson to a group of students for a beginning golf class. He continued to learn his trade from the best golf instructors in the industry while pursuing his dream of becoming a PGA Golf Professional.  In 1986, he graduated from Ferris State College's Professional Golf Management Program.  In 1987, Rick was elected into membership of the Professional Golfers Association as a "Class A" Member and is currently a PGA Life-Member.
Rick has been following his passion of teaching golf for over 35 years which started in his home state of Michigan, continued to Connecticut then to Florida and in 2000′ finally settling in Denver Colorado.  He also had the wonderful experience, in 1998, as Director of Caribbean Operations aboard two cruise line companies – Celebrity Cruise Lines and Costa Cruise Lines.  Rick instructed while aboard ship, setting up tournaments and conducted playing lessons throughout the islands of the Caribbean.  Timm Golf Academy was created 15 years ago and has been improving all levels of golfers' from scratch players to beginning adults & juniors.  Rick's ultimate goal for his students is leaving them with a better understanding of how to improve and to have more fun with the great game of golf.
Rick has worked with junior golfers his entire 35 year career.  As Junior Golf Chairman for the North Florida PGA Section for 5 years, he conducted clinics and tournaments for over 1500 juniors each year. Rick currently is a lead instructor and teaches many in-school programs for the First Tee of Denver.   He also has been a lead instructor for for the "Gold Crown Foundation" and "Open Fairways".  He has taught countless junior camps for Nike Sports, Air Force Academy and the Colorado PGA Section.  Since 2010, he has been the leading professional for the COPGA Golf-in-Schools program and has personally reached over 15,000 kids in 40+ schools.  Rick says, "I really enjoy teaching kids to have fun with the game, emphasizing sportsmanship, etiquette and helping them to learn other valuable life skills through the game of golf."
In 2013, Rick was hired as the US Kids Junior Golf Tour Director and has conducted tournaments during spring/summer/fall tours for kids ages 14 & under.   To cap off the 2013 season, the Colorado PGA Section announced that he was selected as the 2013 "Junior Golf Leader" award recipient.  Rick has continued to gain National junior instructor attention by receiving the US Kids Golf 2013 & 2014 "Top 50" Kids Teacher awards and in 2015 received US Kids Golf highest award of "Top 50" MASTER Kids Teacher.  Avid Golfer selected Rick as their 2015 "Best Junior Instructor".  Most recently, Rick has been selected as the 2019 New Head Golf Coach for both Boys & Girls at Heritage High School….GO EAGLES!!
For the past 5 years, Rick has conducted the PGA Jr League program and is the fastest growing junior program in the US.  With over 60,000 kids, ages 13 & under, involved in 2018 it was an honor to win the Colorado State Championship in 2018.  This win was the 3rd State Championship in-a-row that Timm Golf Academy has won coached by Rick.
Being a PGA Member for over 35 years has given me the opportunity to enhance my teaching craft from the best teachers in the industry and continue my passion for helping people to enjoy the game.  It is an honor for me to help inspire and create enthusiasm for this life-long sport.
Affiliations
Awards
2013 Top 50 Kids Teachers
2013 Top 50 Kids Teachers
2013 Junior Golf Leader
Caggy Award